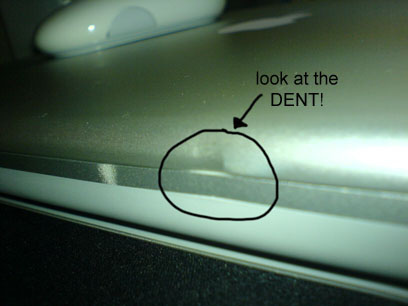 Alright, I'll have to blog in English today.
The past few days have been pretty bad to me.
I've had a bad week and a bad Friday. Maybe I
should consider myself lucky instead. Nah, don't
wanna talk about it here. But I wanna apologize
for what happened to my previous blog. I didn't
expect that to happened. I'm happy to know some
of you who stood up for me and also happy to know
that some of you out there who actually are here
to comment about my bad. Either ways, I take all
comments whole-heartedly, be it good or bad. Nobody's
perfect.
Sorry for the misunderstandings. We are all friends
from that blog onwards, alright? Let's forget about it.
Peace :)
Yeah.. I haven't been blogging for a good whole week,
I noticed. So I'm doing it today. Just a little different,
blogging in English. I bought a laptop a week ago. Mainly
for music making purpose. It's very expensive and I wanna
make the best out of it. But something happened 2 days ago
that made me.. not me. Haha. I accidentally knocked the side
of my laptop at the table, while trying to protect it from
dropping down the ground. Maybe I should just let it drop.
Might not have a dented side. I'll have to live with it now.
*Bluehk*
See the dent! SHIT..